Drench In The Golden Arms of The Kanyakumari Hotels!
13.08.2014 13:18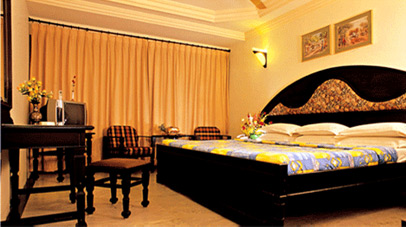 Kanyakumari Hotels | Image Resource : image1.oktatabyebye.com
Located at the convergence of the Arabian Sea, Bay of Bengal and Indian Ocean, Kanyakumari forms the tip of the Indian Peninsula. Profoundly touted as the Alexandria of East, Kanyakumari is a beautiful combination of nature, culture and pilgrimage. With breathtaking scenic views and architectural charm of ancient temples, Kanyakumari makes your vacation blissful and complete.
There are numerous hotels in Kanyakumari are legendary for its outstanding hospitality and excellent services at cheap rates. Sparsa Resort, Anantya Resorts, Hotel Sunworld and Hotel Sea View are some of the luxurious resorts in Kanyakumari which caters every need of every vacationer who steps in!
Kanyakumari Hotels: Feel the Extravagance of Leisure and Charm!

Sparsa Resort offers 46 rooms and 2 luxury suites with spectacular view of the Indian Ocean. Beautifully embellished interiors and modern amenities instantly make your vacation complete. Each and every room is furnished facilities like mini-fridge, LCD televisions, and safety lockers for the convenience of travelers.
No vacation is complete without a perfect wine and dines. Auroma, their multi cuisine restaurant offers mouth smacking delicacies with an exclusive mix of Kerala and Tamil Nadu. Land's End – an exclusive bar, provides yummy cocktails and enchanting mock-tails for a tranquil evening. Have a refreshing dip at their well maintained swimming pool with your favorite drink!
Kanyakumari Hotels caters to the needs of corporate guests and business tycoons. Sparsa Resort presents Confluence – A banquet and conference hall for the purpose of business meetings and family get together with amenities like projection screen, microphone and LCD projector. Make your trip to Kanyakumari and enjoy the scenic views of Golden sunrise!
Kommentare